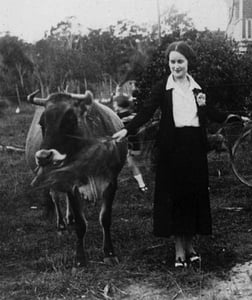 $

20.00
From the musical show, At The Crossroads by Jan Cornall, produced by Women On A Shoestring Theatre Company for its tour of rural Australia, 1997-2000.
Written from the stories of farming women:young,Indigenous,migrant, who have been the back bone of rural Australia since farming began.
With songs like Banana Shed Calypso, Mooching, Innovations Waltz, The Yodelling Song, She's The Best Paddock, This Land and more.
Words and music by Jan Cornall.
Musical arrangement and additional songs by Chrissie Shaw
La Procura, words and music by Maria de Marco and Chrissie Shaw
Musicians: Jeff Evans, Chrissie Shaw, Louise Hildyard.
Singers: Maria De Marco, Justine Saunders, Julie Ross, Chrissie Shaw