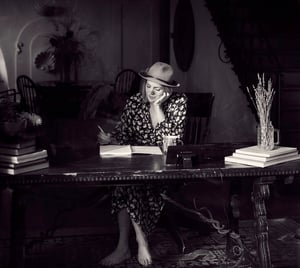 $

320.00
Draft Busters is a twice weekly writer's workshop held in monthly modules. It's specifically designed to support published or unpublished fiction or non fiction writers, scribblers and doodlers in all genres, who want to seriously progress their long term writing project. Faciliated by experienced writing tutor Jan Cornall.( MA Cultural and Creative Practice WSU).
Whether you are at the beginning or end of a first, second or umpteenth draft of an idea, a story, a book, a script, a collection of poems, Draft Busters helps keep you and your writing motivated and on track. It provides valuable feedback and support for your work and your writing process, while revising the essential elements of writing craft.
On Motivation Mondays (10am-11.30am AEST) you will set your writing goals for the week, address any obstacles or issues, discuss a particular element of writing craft and do a meditative writing exercise.
Photo: thanks to Darius Bashar, Unsplash.
On Feedback Fridays (3.30-5.30pmAEST) each author has a designated feedback session where they can read, discuss, or present an excerpt of their writing for constructive criticism and supportive feedback.
Workshops are conducted on ZOOM.
Sign up for one month at a time: 8 workshops, 1.5 and 2 hours long.
"I have worked with Jan Cornall for over a decade. She met me as an inexperienced and nervous writer and helped me find my voice and style. Jan supported me through false starts, rewrites, yet more rewrites and even more rewrites, until my first novel, The Wardrobe Girl, was published by Random House. Jan's approach is encouraging, warm and constructive and her use of guided meditation as a way into writing is brilliant. With the help of Draft Busters, I am now embarking on a second novel and couldn't hope for a better guide." Jennifer Smart, novelist, Newcastle.