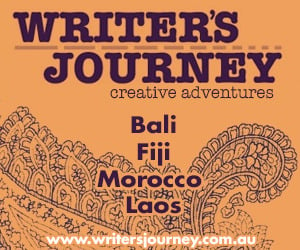 $

650.00
Register by reserving your place with your deposit on any of our international writing Journeys: Bali, Japan, Morocco, Vietnam, Bhutan and more.
Please email Jan the name of the retreat you wish to attend via the Contact Form on the WJ website.
http://www.writersjourney.com.au/contact-writers-journey/
Full payment (regular/ early bird or special offer) will be required by the date given on the specific web page or info sheet.
Jan will forward you the info sheet and details for further payment.